Celebrated as one of Atlantic Canada's top national/international touring acts from Moncton, New Brunswick, Glamour Puss saw a personnel change followed by release of their 5th recording.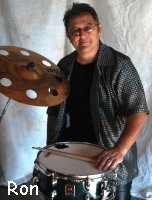 There has never been a Canadian band quite like Glamour Puss. Who can they be compared to? Making music is a fickle vocation and it seems that many bands are defined by a song or two, perhaps even a couple of albums. In Glamour Puss there lies however a more treasured creation. Here is an Atlantic Canadian act that has aggressively pursued its raison d'ętre, courting risk at every turn and assuring their future in the process. Always re-inventing, repositioning, re-contextualizing and not once bowing to a challenge, they
have never sounded like anything but themselves.
In the last decade Glamour Puss has developed a reputation as one of Atlantic Canada's lead touring bands. Their energetic music uniquely incorporates vibrant elements of Swing, Blues, Rock and Roll, Rhythm and Blues and a unique Acadian flavour of their East Coast roots. Glamour Puss has a truly identifiable sound they can rightly call their own. With such a broad approach to
their original music audiences continue to be all ages, families, couples, groups of best friends out to dance and have a great time. Glamour Puss has toured without end throughout Canada, the United States and overseas, taking their infectious Atlantic Canadian music worldwide developing fans and friends always leaving their audience smiling.
Since January 2005 Glamour Puss has been in pre-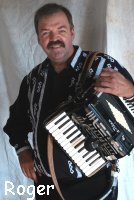 production creating new music and updating arrangements fully exploring the addition of Larry Maillet to the group. Larry brings to the group a powerful voice featuring harmonica and guitar, unquestionably one of the best singers on the East Coast. Ron, Travis, Paul and Roger the four original members of Glamour Puss are pumped with a bigger sound than ever, a sound that is more guitar driven and lashed with blues harp. The band hasn't changed its sound they have simply become more amazing.
Glamour Puss has won three East Coast Music A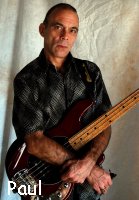 wards, created and performed the music for the New Brunswick Tourism Department for 2003 & 2004 and is regarded as the most bilingual performing act in Atlantic Canada.
Nominated for a 2006 East Coast Music Award for Blues Recording of the Year, Bluesman's Prayer is the latest Glamour Puss release. Recording in a small church in rural New Brunswick provided the band an emotional venue that captured their sincere stories while providing world-class sound quality. Bluesman's Prayer combines great songwriting with incredible guitar playing from Travis, soulful keyboard and vocals from Roger, excellent new songs by Larry, and a kick-ass rhythm section with Paul and Ron.